Learning Chinese takes time and dedication, just the same as learning any new language. Things that will better your Chinese include interaction with Chinese speaking friends, reading books, and liste
Learning Chinese takes time and dedication, just the same as learning any new language. Things that will better your Chinese include interaction with Chinese speaking friends, reading books, and listening to Chinese songs. Although if you're not living in China or not in constant interaction with Mandarin Speakers, these other methods can help sustain your language skills.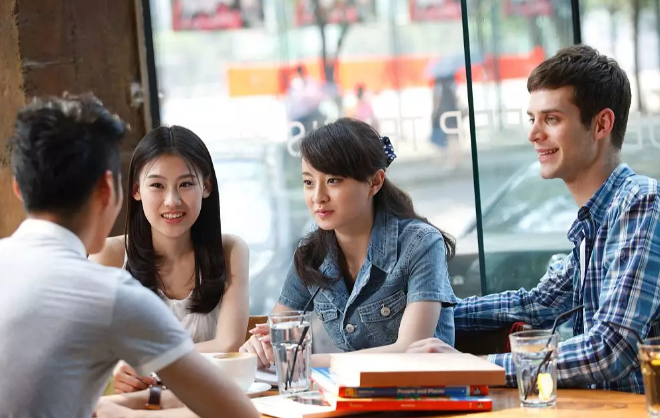 Mimic Audio
Need to work on your pronunciation while at home? Copying the audio dialogue word for word or sentence by sentence can help match the voice inflections and intonations produced from the speakers in the audio. The source audio doesn't exactly matter. You can choose traditional language learning dialogues, movies, or podcasts. Using a written dialogue with a transcript or a video with subtitles should assist with speaking, so you don't hear incorrectly or have to guess what is being said. This method is similar to shadow reading where you must copy the teacher's voice to gain the correct pronunciation.
Exercise the Tone Pairs
Tones are significant part of the Mandarin language process. A good way of mastering it is doing daily exercises by reciting tone pairs. Tone pairs are all possible combinations the tones in Mandarin can form together. By practice reciting tone pairs each day for a few minutes will help you not only feel more comfortable and confident with tones but also increase your speed in which you speak. Without substantial practice with tones, you could easily become tongue-tied with an odd combination of tone words placed together in a sentence.
Review and Quiz Yourself
It is important to revisit topics often until you can speak on a topic without fail. To make sure you don't forget recently learned vocabulary, review the subject matter occasionally, even for a brief time is enough. To assure you don't bore yourself out of doing it, try reviewing topics in a different way. For example, if you've first learned bank vocabulary in Mandarin class, revisit the topic by using language learning apps that covers the same topic, or try watching a documentary on banking in China instead.
Keep a Daily Journal
Keeping a daily journal on social language learning websites like lang-8, can help adjust your grammar errors or language imperfections. Although this method directly helps your writing ability, it can also have an indirect effect on your speaking ability. For example, writing about "how your day went" in Chinese or maintaining a language blog can help with your conversational skills. When you talk about similar things you've written about, you may realize you can speak about the topic more fluently because you practiced your idea in writing previously. This method especially works for visual learners and reading/writing learners.
Get Teacher Support
Having an online teacher is a sure fire way to speak Mandarin better. Intensive courses are specially made to improve your Mandarin speaking skills in a quicker amount of time. With a tutor you can get additional speaking practice and support. You can expect dialogue practice for real-life situations. You'll have professional help for expressing yourself and constructing your language in proficient way. Above all, a teacher can enforce all of the learning techniques mentioned in this article and provide immediate feedback when necessary.
The number of people speaking Chinese will only increase. Hence, to flourish in the business sectors, or increase your chances for gainful employment, or to live in China without language barriers, being able to speak Chinese fluently will only add an advantage. Therefore, just like you learned your mother tongue and national language, commit yourself and remain committed towards learning Chinese. Alternatively, enroll in Mandarin lessons at Mandarin House schools to practice more to advance your language skills even quicker.