"It's a good opportunity for us to see the countryside in Guangdong province. Everyone knows the Pearl River Delta and the technological development. However, this is a totally different side of devel
"It's a good opportunity for us to see the countryside in Guangdong province. Everyone knows the Pearl River Delta and the technological development. However, this is a totally different side of development, namely the rural development."
Martin Fleischer, Consul General of Germany in Guangzhou comments after visiting Meizhou. He added, "It's a great challenge for the government and people, and I really see that we are doing some progress here."
On May 28th, the consular tour to east Guangdong concluded in Meizhou.
Having visited the R&F Football School, Frederico Meyer, Consul General of Brazil in Guangzhou said it's a bright idea to establish schools for sports for young kids, adding "I have been talking already with people concerned from the village and the community so that we can seek cooperation chances together."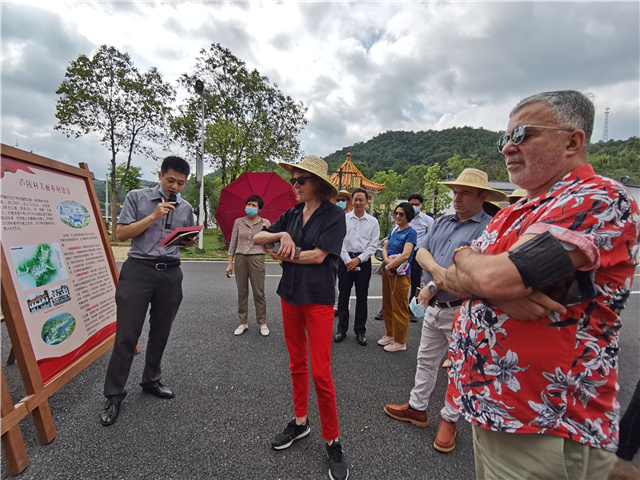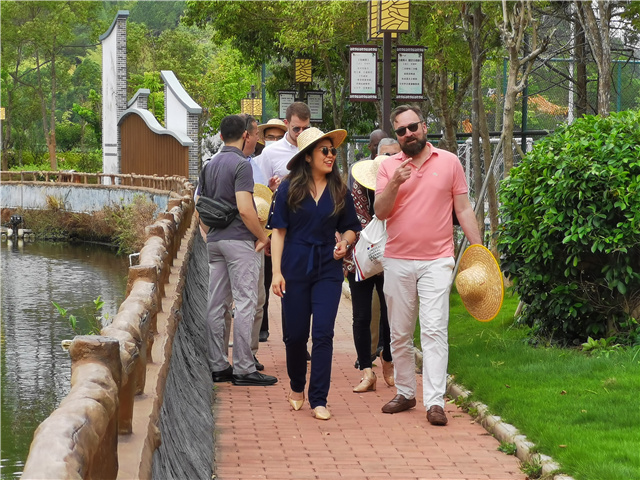 Consular corps visiting Luling Village, Meixian District. (Photo/Newsgd.com)
"It is very exciting for us to come to Luling village because it is like a model village that showcases how China has lifted millions of people out of poverty" Diyar Khan, Consul General of Pakistan in Guangzhou said, "this is really a great example of how the Communist Party of China has contributed to the prosperity of rural development." In the past few years, all poverty-stricken families and villagers in this area have gotten rid of poverty.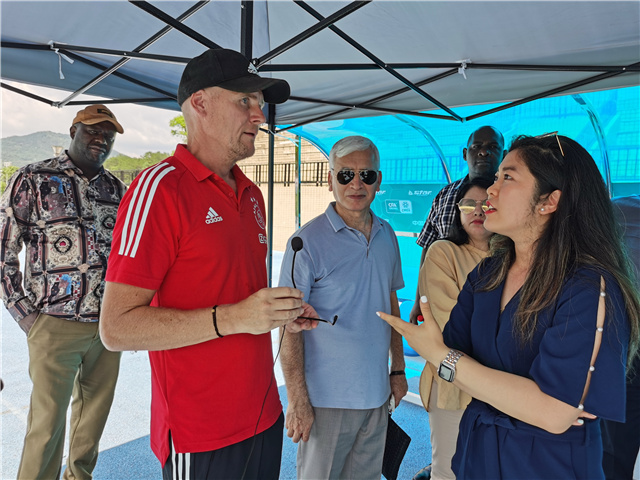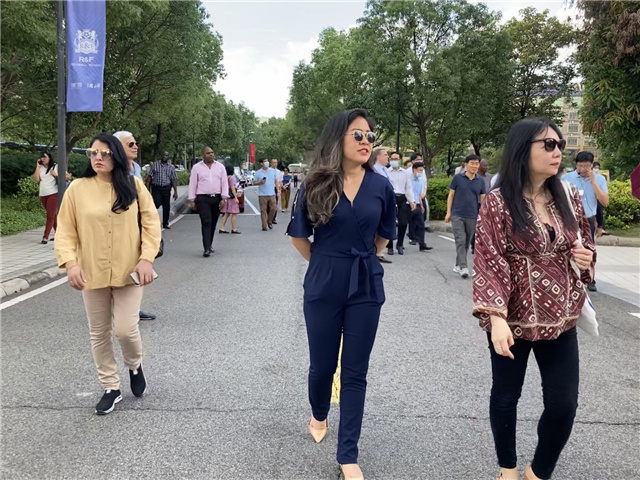 Consular corps visiting R&F Football School, in Yanyang County, Meixian District. Meizhou is regarded as the hometown of Chinese football. (Photo/Newsgd.com)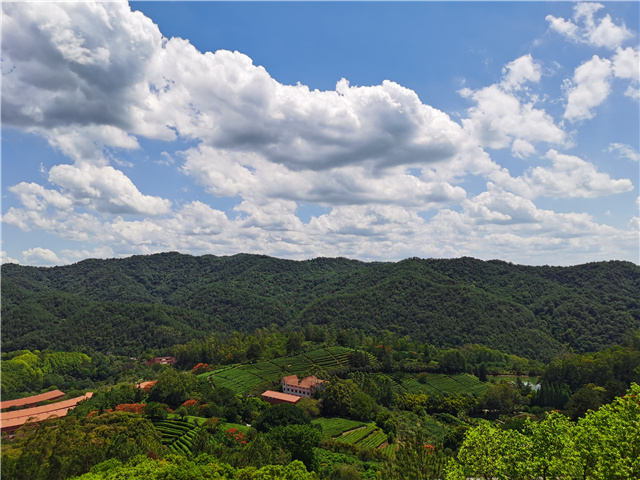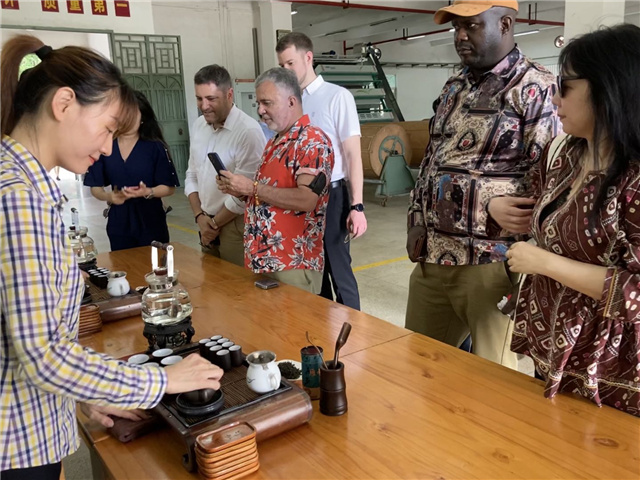 Consular corps visiting Yearning Tea Plantation Holiday Resort, a pioneering project of Meizhou tourism industry and agricultural leisure tourism, located in Meixian District of Yanyang Town. (Photo/Newsgd.com)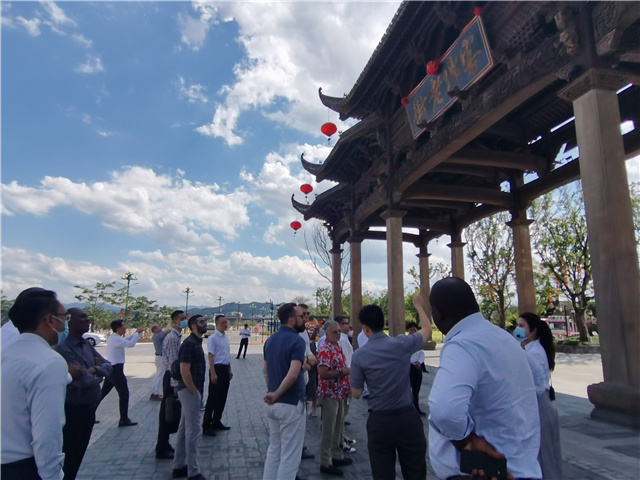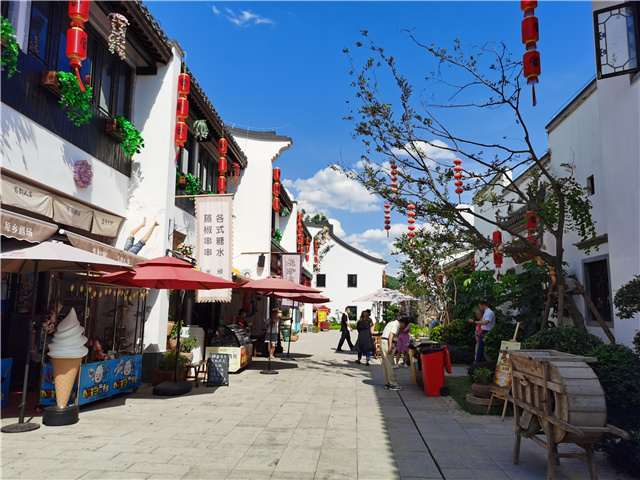 Consular corps visiting the Homeland of Hakka, a large-scale cultural and tourism complex based on Hakka culture. (Photo/Newsgd.com)
Between May 25th and 28th, the consular corps have visited 3 cities in east Guangdong, namely Shantou, Chaozhou and Meizhou.
Diyar Khan said "(In the tour), we visited a few companies, like the biomedical companies. We can have more cooperation with certain companies and will visit their headquarters in Guangzhou as well."
For Rodolfo Montecinos, Consul General of Chile in Guangzhou, it is a useful visit to have direct contact with the authorities of cities. "This could be the beginning of many channels of cooperation."
Reporter | Hannah
Editor | Wing, Jerry