The European Business in China Awards Gala 2021 will be held on June 25th this year at Four Seasons Hotel Shenzhen.
The European Business in China Awards Gala 2021 will be held on September 3rd this year at the Four Seasons Hotel Shenzhen(深圳市福田区四季酒店).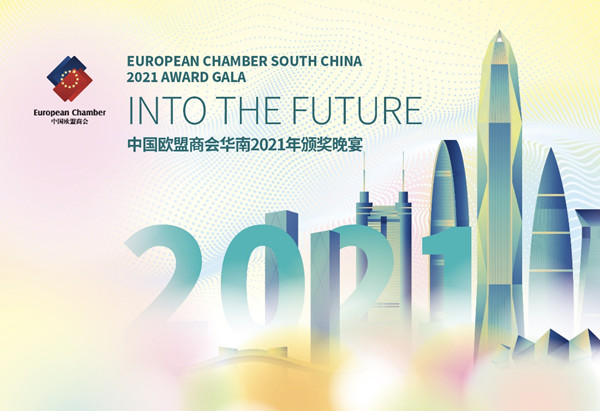 According to the European Chamber (EuCham) South China Chapter, the goal of the European Business in China Awards 2021 is to encourage excellence and identify outstanding achievements. The EuCham wishes to recognise businesses who have made exceptional contributions through their involvement and leadership, and who act as role models in China and Europe.
On the theme of "Into the Future," The Gala promises a night of luxury dining, a world-class after-dinner speaker and award presentations.
The Gala welcomes company executives, like-minded business people, the media and VIPs. Hundreds of the region's top leaders in business will come together to recognise and celebrate the 2021 European Business in China Awards finalists and winners.
The ticket price includes entry, a four courses dinner (starter, main course, dessert, and coffee) and wine followed by the Business Award presentations and speeches. Book your seats now and don't miss out on the chance to spend a night of glamour with other business partners!
Agenda
6:00-7:00 pm, Networking Drinks
7:00-10:00 pm, Dinner and Awards Ceremony
Table Booking & Payment?
Members Price:
Individual Tickets: ¥880
10 Seats Corporate Tables: ¥8,000
Non-Members Price:
Individual Tickets: ¥1,280
10 Seats Corporate Tables: ¥ 11,500
For corporate tables booking, please contact Ms Angel Zhang at azhang@europeanchamber.com.cn and 13823524620.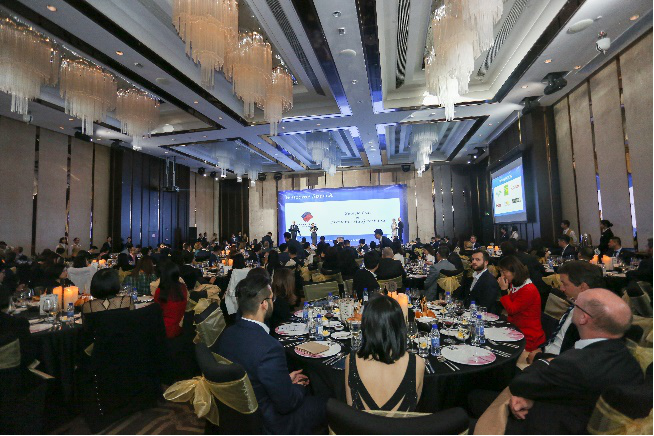 Award Details
7 award finalists and winners will be announced.
Silk Road Awards
Business strategies with united support from member states of the European Union, a solid public communications strategy, and broad bi- and multilateral outreach programmes to the EU's partners. Chinese or European companies, which engaged in any projects boosting connectivity along the Silk Road.
Top performers in China Award
These two awards will go to the outstanding companies that best demonstrated exceptional financial performance such as a strong profitability growth, EBITDA and managed with financial sustainability, market leadership and strong USP's in its sector. Judges will look for evidence of financial performance and growth, good stakeholder relationships and long term planning balanced by the flexibility to deliver consistent results in dynamic market conditions.
Innovation & Intelligence Award
This award will go for a company which demonstrated R&D, top investor business and had a significant impact. This award will go to the organisation that can best demonstrate a recognition of the importance of innovation and a proven ability to create, nurture and develop product, service or business model innovations that substantially improve its commercial performance, operational effectiveness or prospects by bringing benefit to the organisation, its customers and other stakeholders.
HR Excellence Award
This award recognizes organisations that have created a stimulating and supportive work environment and a real commitment to the welfare of its employees, resulting in high staff satisfaction levels, low staff turnover ratio, retain employees through development programs and a well-motivated, ambitious and integrated workforce.
Above & Beyond Award
This award must be able to demonstrate a clear contribution to the community and to the EuCham South China, made by the business as a whole. Positive recipients of this award demonstrate an impact and/or improvement on a community's well-being. Please provide detailed descriptions of your group's attributes.
Green Business Award
This award is open to companies that can demonstrate a successful commitment to managing their social, environmental and financial obligations.
Chinese Champion in Europe Award (Chinese Company)
This award will go to the organisation that has successfully developed and implemented a strategy based on identifying opportunities based on proven domestic demand in Europe, competition and financial results to build and remotely managed and sustained growth and profitability in Europe, outside its market of origin in China.
Please register through the link to find out more details.