With the theme of 'We Are Doing Great Here', a story-sharing event was held in Guangzhou Library on June 19. It invited a journalist from Guangdong Today (GDToday) and six foreigners who are living an
With the theme of 'We Are Doing Great Here', a story-sharing event was held in Guangzhou Library on June 19. It invited a journalist from Guangdong Today (GDToday) and six foreigners who are living and working in the city to share their stories and perspectives on Guangzhou's COVID-19 response.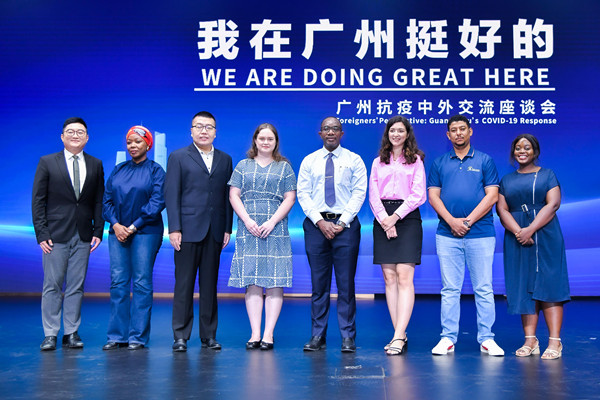 "Guangzhou is our home so we fight together"
"I was born and grew up here so Guangzhou is always my sweet home," said Keane Wang, a journalist from GDToday. He shared the heartening stories he witnessed during the interviews with the foreign community. "When talking with foreigners in different positions like doctors and traders, I found they love Guangzhou as much as I do and consider this city as their home too. It's touching to see they are actively fighting against the pandemic together with us."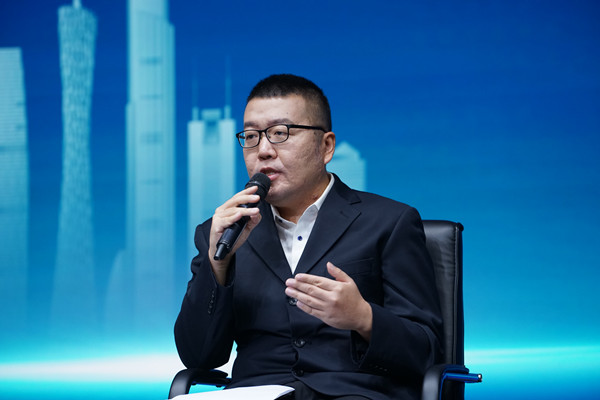 Keane Wang from GDToday [Photo / Jasmine]
GDToday has been a major English news source for foreigners in Guangdong to keep up with the latest local conditions during the pandemic.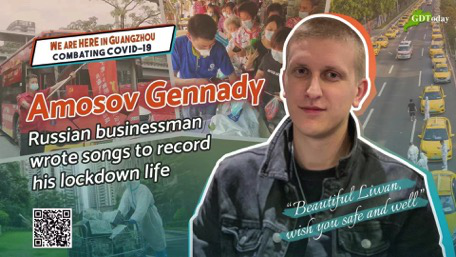 Scan the QR Code and read the story reported by Keane about the Russian trade under quarantine in Liwan District.
Keane said GDToday is a very young team established by Nanfang Media Group, a Guangdong-based mainstream media. "We are dedicated to connecting Guangdong with the world and providing foreign residents with useful information on a daily basis. During the pandemic, many Foreign Consulates in Guangzhou told us that we have been their important news source. Many readers left comments and expressed their love under our WeChat posts. All of this feedback make us feel solidarity - we are indeed fighting together."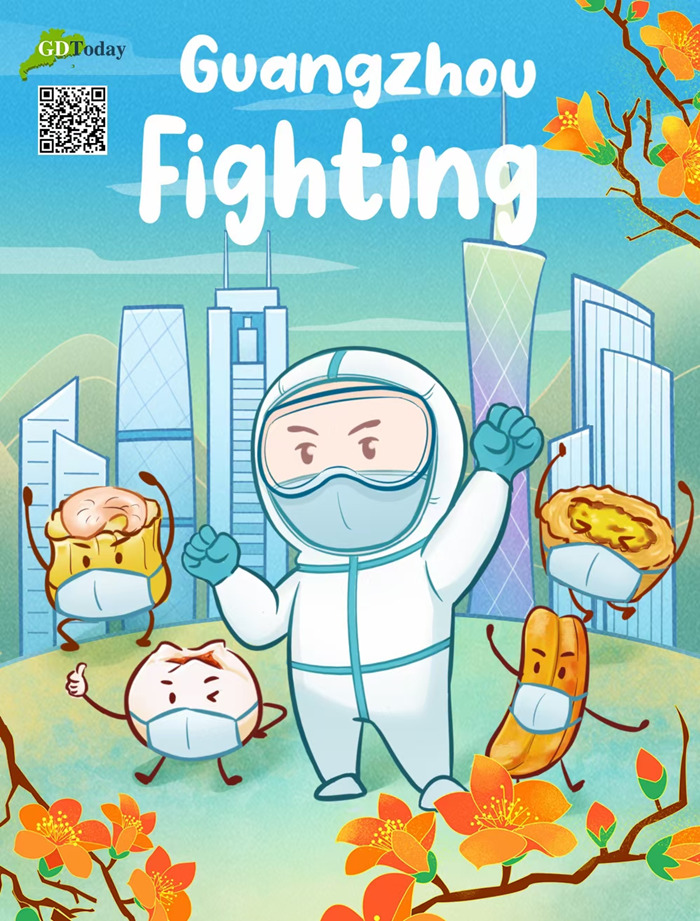 Jean Christian Nzengue, a Gabonese doctor, has been in China for 30 years and works at the Zhujiang New Town Clinic of the Foresea Life Insurance Guangzhou General Hospital. "I witnessed how China responded to the pandemic quickly last year and established a thorough system with policies, medical supplies, training and health codes. I was amazed by people's determination and solidarity."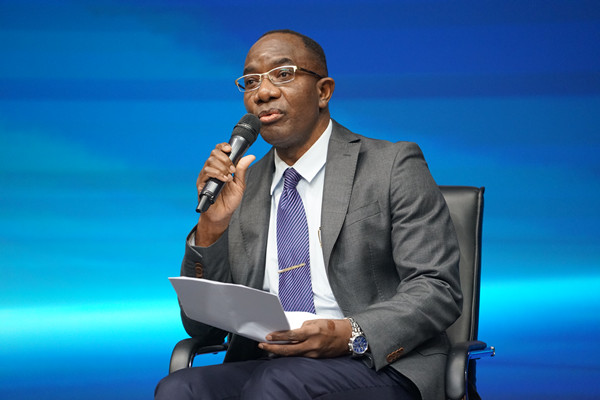 Jean Christian Nzengue [Photo / Jasmine]
During the recent wave of COVID in Guangzhou, Nzengue took on the task of conducting mass testing for residents in Zengcheng District under the organization of the hospital's CPC Committee. "I also finished my vaccination because China has been actively promoting vaccine development and production. I read that China is about to administer 1 billion doses of COVID-19 vaccine, which I think is because of the joint efforts by the Chinese government and the people. I'm glad that China is also cooperating with its global counterparts and donated vaccine to my home country Gabon in March."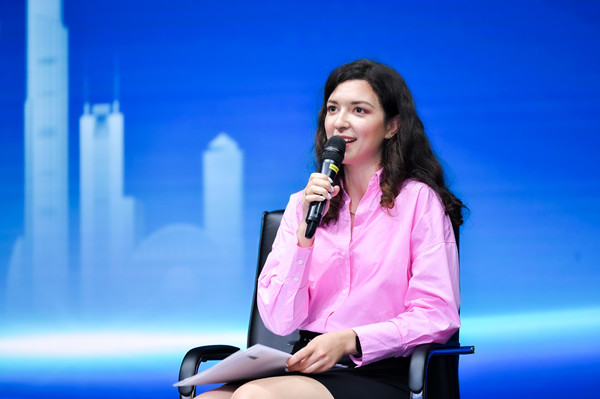 Anna is working at the China-Ukraine (Huangpu) International Institute of Research and Innovation. She worked as a volunteer when Huangpu conducted mass testing for residents and helped translate the epidemic control information released by the Foreign Affairs Office into Russian. "How Guangzhou tested so many people in a few days is very impressive. China attaches importance to everyone's health. I think this is a very good attitude to share with the world."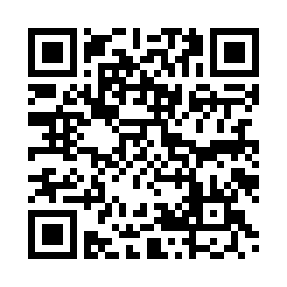 Scan the QR Code for Anna's story
"They treat us like brothers and sisters"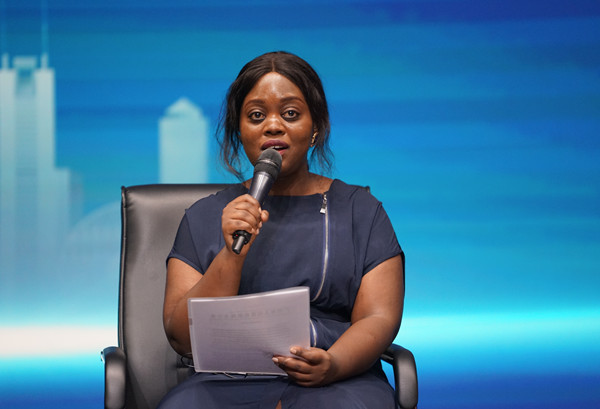 Lineo Kobeli [Photo / Jasmine]
Lineo Kobeli, Director of International Relations Department of Africa Guangdong Business Association, said the pandemic makes people feel negative easily but she held her breath on the brink of tears each time she saw the outpouring of charity, togetherness and empathy from volunteers and community leaders in Guangzhou.
"I am grateful to the nurses and volunteers working day and night at the test stations and people that are working hard to provide us with different services and maintain our normal life. As an expat, I will take this life lesson and share it wherever I go."
Sara Jaaksola [Photo / Jasmine]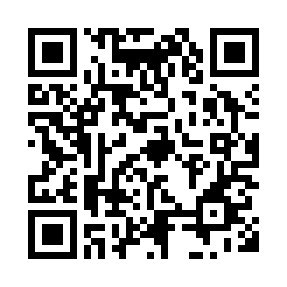 Sara Jaaksola, Finnish daughter in law and Chinese tutor in Guangzhou, shared how COVID-19 resurgence has impacted on her life as a parent and how she got vaccinated and maintains her daily life with the help of the community and school. Scan the QR code below to view Sara's experiences.
Ahmed Tamim and his wife, Lulu Shaban Wekesa, are from Tanzania and own an international cargo company, Silent Ocean. Ahmed Tamim found the company in 2006 and now he has about 100 Chinese employees. "Our business has been affected since the COVID-19 broke out last year but we didn't fire any employees or cut their salary," said Ahmed Tamim, "because we understand they have their parents, spouse and children to take care of. Cutting them off will affect the life of their family."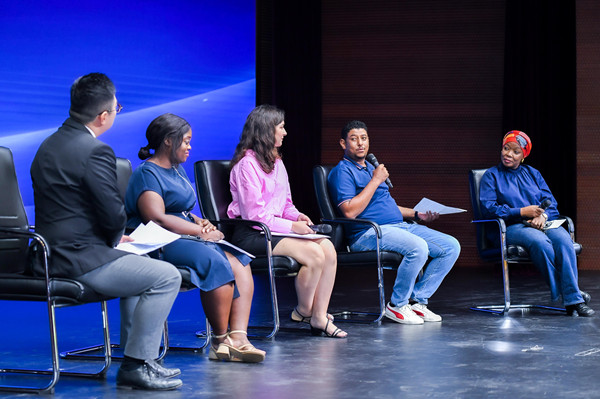 Lulu Shaban Wekesa echoed that the community and their Chinese friends treat them very well and sometimes even like brothers and sisters. "We managed to take our first and second doze of SINOVACCINE along with the virus test. So far we haven't seen any changes in our bodies. We are thankful that our community is always supportive and we believe we can stop this wave together."