In November 1934, three female soldiers during the Long March of the Red Army sought shelter in the home of an impoverished villager named Xu Jiexiu at Shazhou village of Rucheng county, Hunan provinc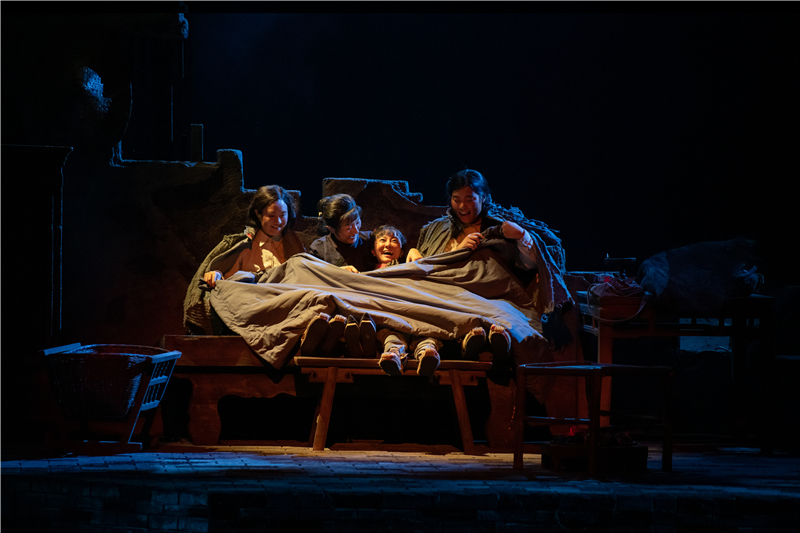 A stage photo of national opera "Half a Quilt" (Photo provided to Newsgd.com)
The national opera "Half a Quilt", forming part of the 2021 Guangzhou Art Season, was performed at Guangzhou Opera House on July 14 and 15, following its debut in Changsha, Hunan province early this month.
The story of Half a Quilt was mentioned by President Xi Jinping during the speech at a ceremony commemorating the 80th anniversary of the victory of the Long March on Oct 21, 2016.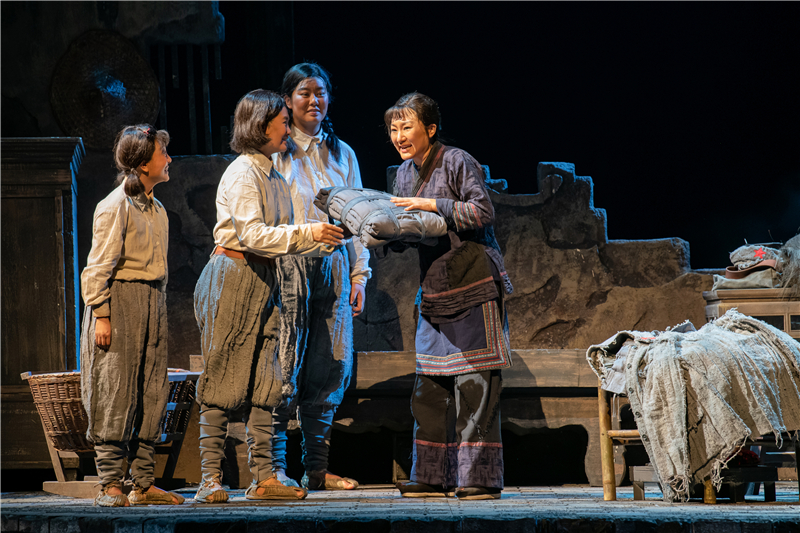 A stage photo of national opera "Half a Quilt" (Photo provided to Newsgd.com)
In November 1934, three female soldiers during the Long March of the Red Army sought shelter in the home of an impoverished villager named Xu Jiexiu at Shazhou village of Rucheng county, Hunan province. Upon their departure, they cut their only quilt in two, leaving half with Xu in a gesture of gratitude and kindness.
Xi said the Long March succeeded because the CPC and Red Army stood together with the people, maintained a close bond with the people, and shared the same destiny as the people.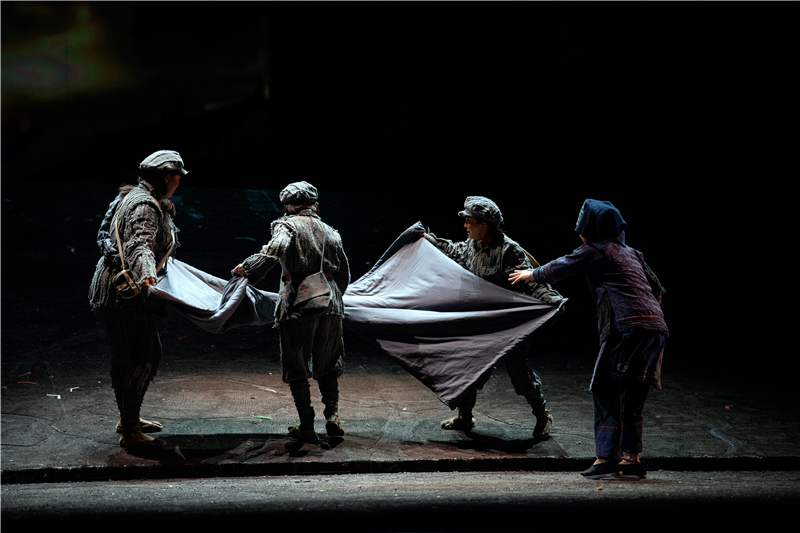 A stage photo of national opera "Half a Quilt" (Photo provided to Newsgd.com)
Author | Monica
Editor | Jerry